By Kenza
IT'S ALMOST PROM SEASON. Which now means very little to me, but I looooved finding my dresses and prom holds a lot of interesting memories for me. One of the things I pride myself on is how cool my dresses were for all of the proms I went to. I find that the most fun you'll have with prom is everything before; finding your dress, doing your hair, getting your nails done, getting ready and seeing your date in a rented tux and a limo. Even finding dresses for this post brought back memories of a good time in high school.
Dresses are very important. There's no doubt that in high school things that shouldn't matter do but that's the way it is so you may as well have fun with it. What I realized with regards to a prom dress is the more classic/basic you are the more you'll stand out. Not basic like ugh she's so basic but in a 'back to the basics' sense of the word. High schoolers tend to get lost in the trends; cutout dresses, platform shoes, statement necklaces. Which can be really cute if it's done correctly, but it's tricky.
My biggest suggestion for prom is that you're young, your metabolism is likely pretty fast and you can get away with a lot. Have fun with it, don't get caught up in being too mature or trendy and wear what makes you happy.
With that in mind, here are my favorite looks for prom!
Hair is SO IMPORTANT. If your hair looks like crap but you're wearing a beautiful dress, you look like a hot mess. If your hair looks amazing and you are wearing a trash bag you get to call it couture. I'm not a huge fan of overly complicated hair because it's messy, hard to take out, hard to maintain and it looks like you're trying really hard.
My hair suggestion is that classic, relaxed and natural can never go out of style.
Shoes are underrated and under appreciated when it comes to prom. I still have my shoes from prom and I wear them to work (I work in politics) all the time. With that I have strongly believed in suggestions that I will not call rules but basically they're rules.
1.) Don't be afraid to splurge on shoes, you do NOT want to be the girl who takes off her shoes because they're uncomfortable and is walking around barefoot because she just can't handle it. (Quality is very important)
2.) Stick with a round toe or peep toe, you have the rest of your life to wear a pointed toe shoe.
3.) I understand the allure of a platformed pump but be warned, they are not for the weak willed. I'm no stranger to the platform, but I am a sort of minimalist and I think a subtle pump can be useful in elongating the legs and pumping up the booty.
4.) I said it before but I feel I need to reiterate it, don't take your shoes off at prom. You picked the outfit. Wear it.
Accessories, the rule with accessories is that less is more. I think that earrings are the perfect amount of accessory for prom. You don't want to have to think about necklaces bouncing around when you're dancing or a bunch of bracelets to have to keep adjusting. Think practically and remember that you shouldn't hide behind your accessories. With that said, I absolutely love these earrings.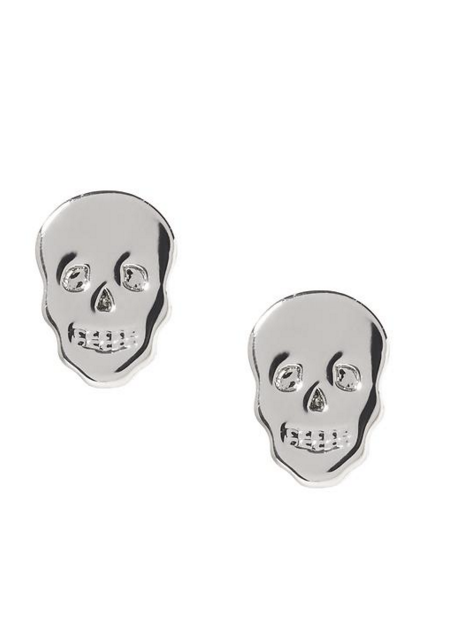 * Remember that your teachers are going to be at prom and one day when you're old and 21 you may need to email them for a letter of recommendation for a job you really want and you don't want to have to describe yourself as the girl from their English class who wore backless lingerie to prom. Because they'll remember, just like you would.
* Remember prom is for dancing so make sure you're wearing something that you can breathe in and move in.
* Take pictures!
* Tights are hot. If you're wearing something short and tight, consider throwing on some opaque tights to balance out the look. Balance is key.
* Remember that less is more!
* Seriously have fun, one day you'll be sitting on the floor with your roommates showing them prom pictures and you'll want to remember those prom nights fondly!